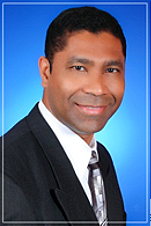 Julio César Jaramillo Batista
In the year 1993, he obtained a Bachelor's Degree in Law and Political Sciences from the University of Panama. Afterwards, in the year 1997, he obtained a Graduate Degree in Community and Social Development from "Universidad del Istmo".
During the year 2003, Atty. Jaramillo Batista satisfactorily obtains a Master's Degree in Public Law with a major in Constitutional Law from "Pontificia Universidad Católica de Chile", being the first from his graduating class to complete the curriculum and expose his degree thesis.
For more than 13 years, he occupied positions as official in the Electoral Criminal Jurisdiction exercised by the Board of Elections such as: Senior Officer IV, Acting Judicial Secretary, Third Delegate of the Electoral Attorney General, Assistant to the Attorney General, finally occupying the office of First Electoral Attorney General of the Third Judicial District from the year 2003 until the year 2009. He is professor, speaker, Member of the Bar Association and of the Colombian-Panamanian Institute of Procedural Law. Presently, he occupies the position of District Attorney of the Board of Directors of the Colombian-Panamanian Institute, Chapter of Chiriqui.
Atty. Jaramillo Batista is the Principal Consultant of the law firm in the areas of Criminal and Criminal Procedure Law, Electoral Criminal Law and Constitutional Law.